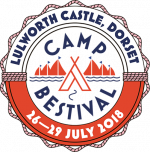 Camp Bestival offered a safe solution for families and avoided potential chaos when unforeseen challenges arose by using the Tappit system.
Camp Bestival
Family-Friendly Festival
Executive Summary:
One of the biggest and most-loved family-friendly festivals in the world, Camp Bestival is a multi-award winning festival that combines an all-encompassing family experience with an action-packed camping holiday. By implementing the cashless Tappit solution, Camp Bestival:
Offered a

safe solution

for families

Enhanced the

speed and efficiency

of their kiosks

Mitigated customers' concerns

when the weather became unsafe

Collected

valuable data and insights

to improve future events
About:
Held each year at Lulworth Castle in Dorset, UK, the 4-day festival sees 30,000 people (18,000 adults and 12,000 children) stay at the site. The sister festival of Bestival, Camp Bestival is jam-packed with entertainment, from stellar musical morsels and cultural delights to stunning sideshow attractions and lashings of family fun.
Challenges and Objectives:
When organising a live event for families with young children, security, simplicity and fun are top priorities. With so much to do and see, Camp Bestival wanted to make sure their customers spent as little time as possible in queues so they could spend more time having fun with the family. Moreover, Camp Bestival wanted to protect their customers big and small from theft and fraud.
Further, event organisers were conscious that outdoor events come with unique challenges of their own. Safety had to be the main priority for the event, and if the weather took a turn for the worst, they had to be ready. Much to event organisers' and attendees' dismay, the final day was cancelled due to adverse weather conditions, forcing event organisers to think on their feet to solve logistical problems like refunds and cash outs.
Results:
Enhanced family fun. In a recent study conducted by Tappit, 84% of individuals surveyed reported that they worry about theft at festivals. Tappit's system enabled families to ensure their families had funds without the risk of their children losing their money. In addition, using the Tappit cashless system allowed families to monitor their spending. In Tappit's study, 79% of festival-goers stated they consider budget when attending a festival.
Quicker queues, boosted sales. Customers pre-loaded funds onto Camp Bestival-branded wristbands and scan them at vendor stations to complete purchases. Bar staff were delighted by the ease and simplicity of the system, and without having to deal with cash management or slow credit card transactions, queues throughout the festival grounds moved faster.
Convenient cash out. While everyone was understandably disappointed, customers were reassured by knowing their money was safe and secure. After the event, customers could cash out the remaining balance on their wristbands through a simple process online. It's safe to say event organisers were glad they didn't have to worry about cashing out physical tokens while trying to evacuate the campsite.
Reporting and insights. With valuable insights collected throughout the event, Camp Bestival was able to create actionable plans to improve their event, including which vendors were most popular and which areas needed staff reallocation based on footfall.