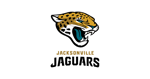 "Within 8 weeks, Tappit delivered a seamless mobile pay solution for the Jags, and we are delighted with the success to date. The adoption rate continues to grow each game and we've seen increased transactions and total spend by Jags Pay users. Equally as important, the more we understand the spending behaviour of our fans, the more we can personalise their game day experience."
Chad Johnson
Senior Vice President of Sales and Service and Chief Content Officer, Jacksonville Jaguars
Overview
Even before the pandemic, Jacksonville Jaguars were looking for a cashless solution for TIAA Bank Field as well as a tech solution that would enable them to understand fan behaviours and purchasing habits to create a full view of each and every visitor to their stadium.
With the impact of COVID, their drive to understand and deliver high value to their fans, engage and grow loyalty as well as create a safe and seamless fan experience cemented their decision to partner with Tappit – implementing a white-label mobile pay solution – 'Jags Pay'.
Fans benefit from having a frictionless, safe and fast purchasing experience. The Jags benefit from understanding their visitors even better than before and unlocking valuable insights to drive revenue and operational efficiencies.
Integration & Timeline
With the partnership agreement completed 8 weeks ahead of launch – Tappit delivered 6 integrations, worked with 7 different partners (concessionaires, banks, pre-ordering) to ensure a smooth launch for fans, the team and tech partners. Jags Pay was launched successfully to fans and concessionaires in time for the first home game.
Tappit Solution
Tappit offered a full cashless implementation within only 8 weeks to go before launch:


The Results
Increased revenue

The increased spend of Jags Pay users of over 60% on average, means that the more the fans use it, the more revenue comes to the Jags.

Improved fan experience

Faster transactions meant shorter lines – reducing risk of viral transmission and ensuring fans did not miss the game. Concessions were able to serve fans faster – increasing sales at the same time.

Real-time reporting

Real time reporting enabled the ops team to understand peak sales times and products that were in demand. This has also enabled the team to focus on their most loyal customers and direct specific communications to them to drive further engagement.

Saving time

The reporting enables rapid delivery of reconciliations and reporting – creating a clear, accurate third party record of transactions and items – reducing fraud, theft and operational resources required.