It has been a busy year for the Tappit team. Whilst not without its challenges, this year has been incredibly productive and we've come back stronger than before – with new products and exciting strategic partnerships. We've been proud to work with high profile events around the world as well as expanding into some major new verticals. Here's a roundup of some of the major achievements from this year.
January
The year started with the release of our Cashless Guide whitepaper. Born out of the demand for information which could be used to navigate the increasingly complex cashless payments landscape, it's received hundreds of downloads to date.
Behind the scenes, we were busily working on implementing Mobile Pay solutions for three major North American pro sports teams.
February
Kansas City Chiefs, who went cashless with Tappit Mobile Pay ahead of the 2020 season, made it to the Superbowl LV. And the Superbowl itself went cashless for the first time in it's 55 year history. A huge moment for cashless payments and the sports and entertainment industry.
March
March was a really busy month as we announced new partnerships with a NBA and two MLB teams. In just a few weeks, we launched white-label in-app Mobile Pay solutions for San Antonio Spurs, San Diego Padres and the Cincinnati Reds. A fantastic result for everyone involved.
In the UK, we celebrated the re-opening of the festival sector. Unsurprisingly, we saw lots of festival organisers getting in touch as events across the country sold out in record time.
April
A strategic partnership with Ticketsocket, the white label ticketing and registration provider was the big news for April.
In the US the Major League Baseball season started. On the ground, the partnerships team worked closely with San Diego Padres and The Cincinnati Reds for a smooth and successful rollout of Tappit in their stadiums.
May
Our move into the College space was announced in May as we entered into a strategic partnership with Learfield. With the increasing demand for safe, frictionless fan experience and actionable data boosting revenues across pro sports, it was only a matter of time before the college sector understood the benefits for their fans and students.
June
The first half of the year was quiet for live events, giving our tech team the opportunity to deliver some exciting new products in the second half of the year. In June we launched the Tappit Web Wallet. As part of our Mobile Pay product, the Web Wallet is a white-label digital wallet that works in a browser.
We designed the Web Wallet for event organisers who don't have a dedicated app or whose app doesn't have high adoption. It's a white label app-less solution meaning you can still access a branded payment solution, without expecting users to download an app to their device.
July
Planning got underway for our webinar: Ensuring the successful return of live sports. We held a round table discussion and were joined by Learfield. The focus of the webinar is how sports businesses must leverage data in order to ensure the successful return of fans.
In case you missed it, it's still available to download here:
August
Back to live music events in the UK! We were incredibly excited to get back on site delivering Tappit's cashless RFID at the Jika Jika festival in Derry, Northern Ireland.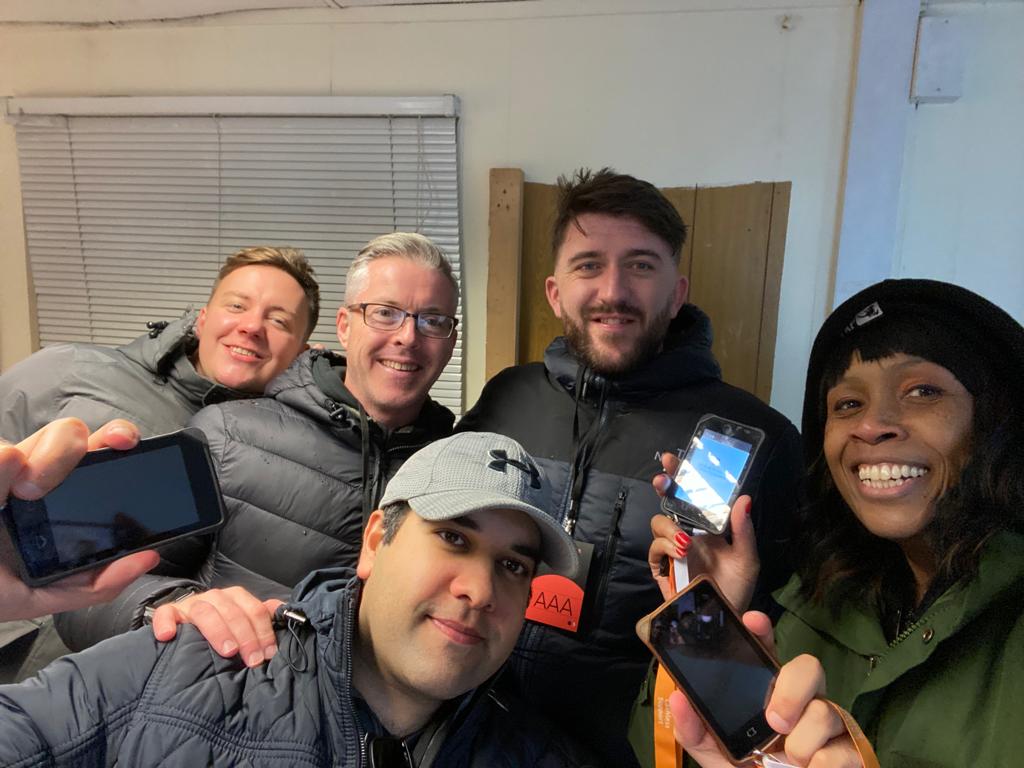 September
Whilst the operations team moved quickly onto our next cashless RFID event at Zenfest, the tech team were busy with new product launches.
First up was the launch of Tappit Insights, our next generation business intelligence dashboard. The dashboard allows you to get a 360 view of every single fan – a level of insight that's only been available to online retailers until now. It's built for business users, not analysts. Packed with actionable insights, the data is presented in a way that's easy to understand and doesn't require a data team to translate.
The other big product development was the launch of automated rewards and incentives – a new Mobile Pay module. Clients can now quickly and easily create targeted rewards based on fan behaviour. This functionality has opened up new opportunities for rewarding and engaging fans, incentivising behaviour and unlocking new revenue streams.
We entered into a strategic partnership with Clear, who provide a mobile identity verification platform. Together, we offer event organisers a seamless experience for guests to verify their identity and age for age restricted purchases, like alcohol. This happens on their mobile phones, without handling cash or cards. And of course, the NFL started up again which meant our partnership teams were back supporting the home games for the Jacksonville Jaguars and the Kansas City Chiefs.
October
Another busy month for cashless RFID events! The UK team were busy implementing and running our cashless RFID system for Jika Jika's Halloween party, whilst the UAE team were busy preparing and running cashless RFID at a family-friendly Halloween event.
Credit: @shotsbyoliver
November
Laurens Eckelboom, our new Chief Commercial Officer joined the team in November. Lauren's appointment marks an exciting time for us as we continue to experience rapid growth.
We were really excited to announce our partnership with the Rose Bowl too. Rose Bowl visitors can now easily pay for their food, drinks and merchandise using a simple QR code. There's no app to download as this technology is powered by our web wallet.
Before the month was out, the Tappit team were at the Dubai Rugby 7's implementing cashless RFID. It was so good to be back after the event was played behind closed doors in 2020 due to covid. Great work team!
December
We're not done quite yet! Over in the UAE the team have been getting into the festive spirit, providing cashless RFID at the Winter Wonderland, Al Maryah Island, Abu Dhabi. With 10,000 visitors expected to attend over 15 days and all activities and games cashless, the team are keeping busy. The event runs until 23rd December then we'll have a short break before focusing on our next cashless event which takes place on New Year's Eve. Watch this space!